The band Hornscape has released a new album with live electronics
11 / 06 / 2020
The band Hornscape (Rataj, Soukup, Török) has released their debut eponymous recording. The music was released only in digital form at the label 100promotion. It is a unique combination of three musicians from different music worlds.
The musicians met in a different project called Points-Rataj Quintet five years ago. It resulted in releasing an album called 2016. Michal Rataj, Luboš Soukup, and Oskar Török enjoyed the collaboration very much and decided to establish a new band with an extraordinary trio constellation — two brass players and a sound performer.
In comparison to their first project, they include more electronics, but also the flute, medieval cimbalom, or a wide palette of percussions. Their new musical language stretches from virtuosic instrumental techniques and expressive sonic gestures towards polyphonic electroacoustic ambient.
Hornscape's rehearsals have happened at Rataj's recording studio in Prague where they have co-created and shaped the musical ideas and concepts. Occasionally, they also meet in Copenhagen which gives the band new inspirations. Together, they search after music without being limited by genres. They all compose ideas, but improvisation has also been a leading tool in their working process.
Their quite unique connection delivers spontaneous, pictorially, purely non-programmatic improvisations and quite personal compositions that leave enough room for the listeners' own interpretation. Some of their songs—such as "The Land of Snow" and "Ballerina in Slow Motion" evoke subjective images. The piece "One for Miles" is a tribute to the jazz icon Miles Davis.
Hornscape (Michal Rataj, Luboš Soukup, Oskar Török) — Hornscape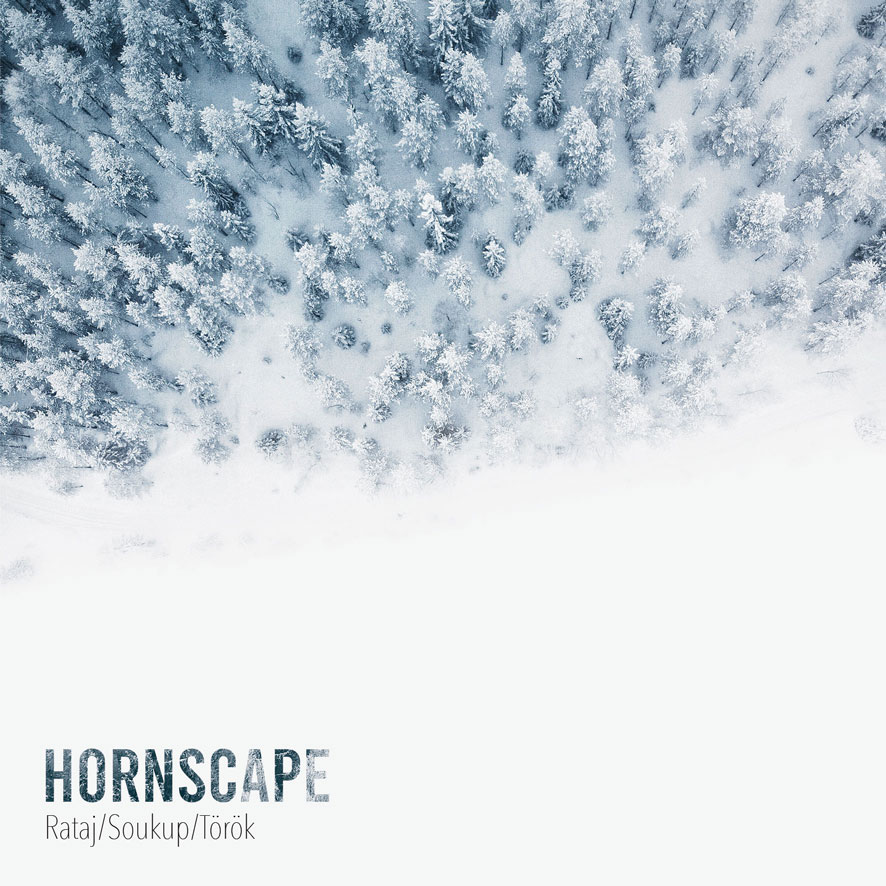 Musicians
Michal Rataj: live electronics, syntezátory
Luboš Soukup: saxophones, clarinet
Oskar Török: trumpet, sound effects
Pořadí skladeb (autoři)
Mer Noire (Michal Rataj / Luboš Soukup / Oskar Török)
Little Polyphony (Michal Rataj)
One for Miles (Luboš Soukup)
Mini A (Michal Rataj / Luboš Soukup / Oskar Török)
The Land of Snow (Luboš Soukup)
Bridges (Michal Rataj)
Hornscape (Michal Rataj)
Mini B (Michal Rataj / Luboš Soukup / Oskar Török)
Bilaterální (Michal Rataj / Oskar Török)
Ballerina in Slow Motion (Luboš Soukup)